500 Units Higer Buses Serve the 13th China National Games
Views:36 Author:Site Editor Publish Time: 2017-09-05 Origin:Site
On August 27, the 13th China National Games officially opened its curtain in Tianjin.
Statistics show that a total number of 500 units Higer buses and coaches participated in the transport service during the games. Such classic bus models as KLQ6109, KLQ6129, KLQ6115 and KLQ6112 are all in the Higer bus fleet.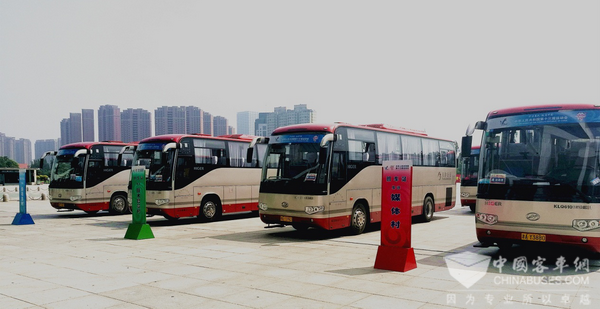 Tianjin Public Transport Group and Tianjn Transport Group, two major bus operators in the local market, shouldered heavy transport tasks during the whole event. According to sources, Tianjin Public Transport Group has put 348 units coaches in operation, providing transport services for athletes. Tianjin Transport Group also sent over 300 units vehicles to serve the games.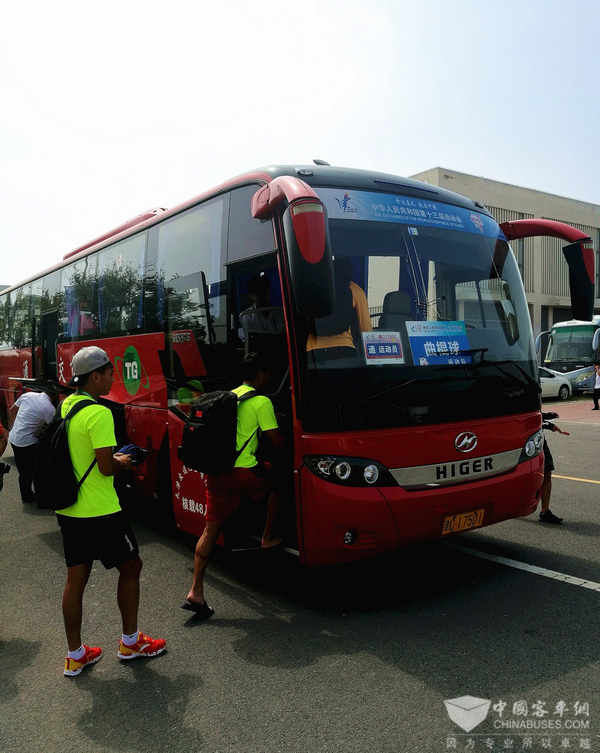 To better serve athletes and local passengers, the two bus operators bought 100 units and 40 units Higer buses respectively, ensuring the smooth operation of the high-profile event. In addition, the bus maker has set up a special back-up team to take care of any emergencies. Gao Xiang, an engineer from Higer told our report that he started working at the service station on August 23 and would work till the closing ceremony on September 8th. Mr. Gao, chiefly responsible for conducting routine checks on Higer buses, works from 6 am to 10 pm everyday. "We have been working together with Tianjin Public Transport Group and Tianjin Transport Group since the end of last year, making sure each and every Higer bus is in its best condition", said Kong Xiangshu, another service engineer from Higer in Tianjin.