HIGER Serves Boao Forum for Asia for 7 Consecutive Years
Views:13 Author:Site Editor Publish Time: 2016-04-01 Origin:Site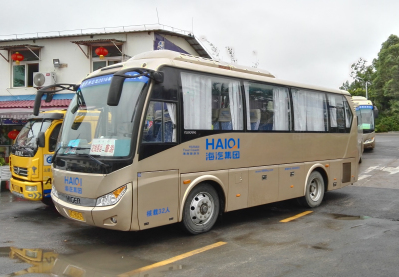 On March 25, Boao Forum for Asia Annual Conference 2016 was rounded off. HIGER buses have successfully served the event as the official carriers for the 7th consecutive year since 2009.
As a leading carrier in the province, Hainan Haiqi Transportation Group is particularly demanding when it comes to choosing vehicles serving high-end events. For this year's Boao Forum for Asia, Haiqi chose 133 large and medium buses as the official carriers of which 56 units are from HIGER.
Haiqi's trust in HIGER comes from its impeccable operating record in the last five years cooperation. According to Wu Zhibin, Director of HIGER's Business Development Department, all the 56 HIGER vehicles are long tested KLQ6798 tourist coached which have been spoken highly of by Boao Forum delegates for their "zero fault operation".