More than 4,400 Taiwanese coaches are cheering on Russia for the World Cup
Views:21 Author:Site Editor Publish Time: 2018-10-10 Origin:Site
The quadrennial World Cup kicks off at the luzhniki stadium in Moscow, Russia, June 14, 2018.
As the number one selling brand of Chinese passenger cars in Russia, haig passenger car carries the passion and dream of World Cup fans from all over the world and becomes a beautiful scenery during the World Cup.
In Moscow, st. Petersburg, kazan, sochi, rostov-on-don, volgograd and other 11 World Cup host cities, all have the presence of the haig coach.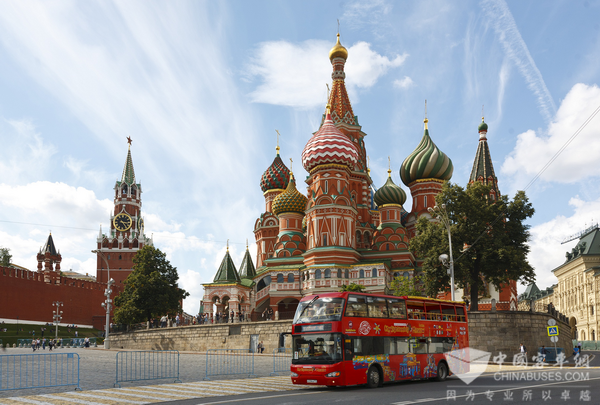 As a well-known Chinese passenger car brand, haig passenger car has entered the Russian market since 2005. So far, it has exported more than 4,400 high-quality passenger cars, with the main models ranging from 9 meters to 12 meters, and more than 10 types of double-deck buses, mainly serving urban public transportation, tourism passenger transport and car rental.
Currently, haig passenger car has 38 service stations in Russia, located in Moscow, kazan, st Petersburg, samara, rostov, sochi and other cities, which effectively ensures the timely response of service demand. Stable and reliable product quality and efficient and considerate service are highly recognized by customers.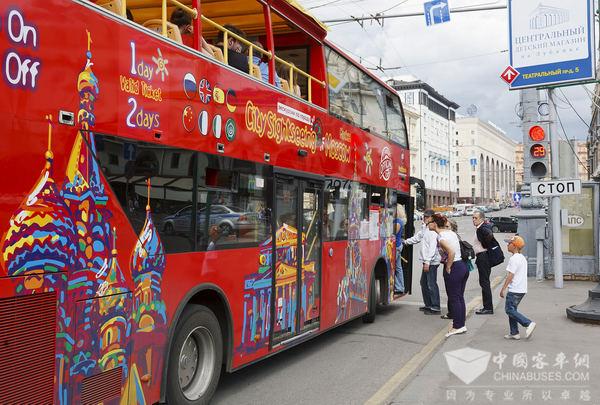 In March 2006, in order to adapt to the needs of the Russian market, haig passenger car made more than 100 upgrades and improvements to its 10 luxury models, which passed the Russian certification and won more than 200 orders that year.
At the same time, the company has sent its service team to be stationed in Russia for a long time, providing after-sales service training and tracking to guarantee the normal operation of the passenger car in Russia, which has won a good reputation in Russia and laid a solid foundation for the company to win the title of sales in Russia.
March 26, 2007 solstice 29, 2007 China national exhibition held in Moscow, haig passenger car exports Russia 1000 sets agreement signed officially, this is China exports Russia biggest passenger car order.
Chinese vice premier wu yi and Russian first deputy prime minister dmitry medvedev attended the signing ceremony.
In the same year, haig successfully obtained the order of 300 buses in kazan.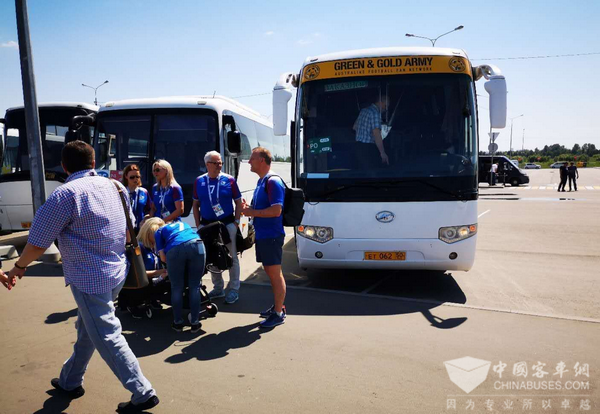 In January 2013, haig double-decker bus entered Russia in batches and ran on the route around red square in Moscow, causing a great sensation. With excellent performance and beautiful appearance, it serves tourists from all over the world, greatly improving the overall image of Chinese passenger car brand.Not only exported products, but also successfully achieved technology and brand export in Russia.In June 2017, haig started production in the Russian factory in CKD mode, which is another innovation of Chinese passenger car brands in the Russian market.At present, haig has exported nearly 400 KD spare parts, provided a lot of employment opportunities for local people, and effectively promoted the local bus manufacturing technology level in Russia.
With high brand awareness, excellent product quality, numerous service outlets, sufficient spare parts, and timely service response, haig passenger car has won the trust of customers and the praise of passengers.Because of these excellent characteristics, haig passenger car in Russia sales of the first Chinese passenger car brand.The World Cup has the eyes of the world on Russia, on the field, the players struggle, with sweat and wisdom to win.Off the playing field, more than 4,400 haig passenger cars in the streets of Russia for the spirit of football escort play CALL, China's own brand to set sail to speed up!