The quantity of Higer Bus is ranked first in Russia market
Views:20 Author:William Yan Publish Time: 2019-05-23 Origin:Site
Higer bus played a role important for made in China in Russia
In the first quarter of 2019, Higer Bus exports continued to perform as well as last year with a cumulative export volume of nearly 700 units. It achieved a lasting increasing in volume and value, and the main bulk markets are in Russia, Algeria, Israel and other countries.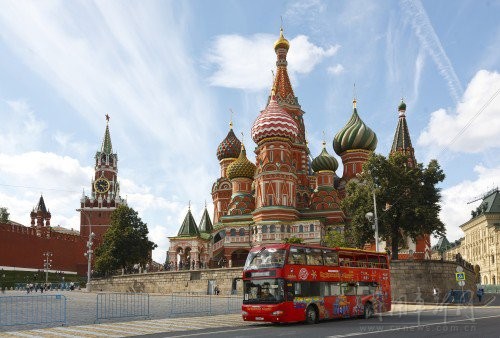 As the traditional dominant market, Russia is still the eye-catching market for Higer bus. At the beginning of this year, it has determined 200 sets buses orders, of which 117 have been shipped in the first quarter. These vehicles will arrive in Russia one after another, serving Moscow, St. Petersburg, Kazan, Siberia, etc. regional passenger and tourism market, which brings high quality and customized travel solutions to the Russian people.
The KLQ6128LQ in this batch of orders is the latest launch model based on the Russian market demand and operating conditions. it matched with high-horsepower engines with strong power, and the number of passenger seats has reached 55, maximizing passenger capacity and operational economy. Additional, its chassis performance is reliable, and the shape is beautiful and novel, it has been warmly welcomed by the market once it is launched.
From March 26th to 29th, 2007, the Russia and China National Exhibition was held in Moscow. The agreement of export 1,000 Higer Bus to Russia became the largest passenger bus order for China export to Russia. The total order amount exceeded US$40 million. At that time, Wu Yi, the Chinese Vice Premier of the State Council, and the first Deputy Prime Minister of Russia, Medvedev attended the signing ceremony. In the same year, Higer successfully obtained 300 sets buses orders for the Kazan bus KLQ6108G project, with a total amount of more than 12 million US dollars.
In January 2013, Higer double-decker bus entered Russia in batches and operated on the Red Square in Moscow, which made a great sensation, it greatly improved the overall image of China passenger buses with its stable performance, beautiful appearance, and serving tourists from all over the world.
In June 2017, Higer Bus began to assemble in the Russian factory in the CKD mode, which is another great feat of the Chinese brand bus in the Russian market. At present, Higer has exported nearly 500 KD parts, providing a large number of employment opportunities for local people.
In the 2018 World Cup, Higer bus service for fans and stars from all over the world, which have become the city new business cards in Russia.
High reputation, excellent product quality, continuous technology upgrade, sufficient spare parts reserve and timely service response, which makes Higer Bus win the high recognition and trust of Russian customers. It is precisely because of these excellent characteristics that the quantity of Higer Bus is ranked first in Russia market.