Zhongtong 8-meter Electric Buses Play a Prominent Role in Market
Views:23 Author:Site Editor Publish Time: 2017-12-09 Origin:Site
Statistics show that Zhongtong's eight-meter electric city buses have sold over 4,000 units so far this year. Among the Top Ten Most Popular 8-meter Electric Bus Models, four made by Zhongtong have made their way into the list. Zhongtong 8-meter electric city bus officially made its debut in 2015, according to Li Xiancang, Product Manager of Zhongtong 8-Meter City Buses. In the same year, the sales volume of the vehicle exceeded 2,000 units. Zhongtong LCK6850EVG1 beat a number of 6-meter electric buses and won the City Bus of the Year.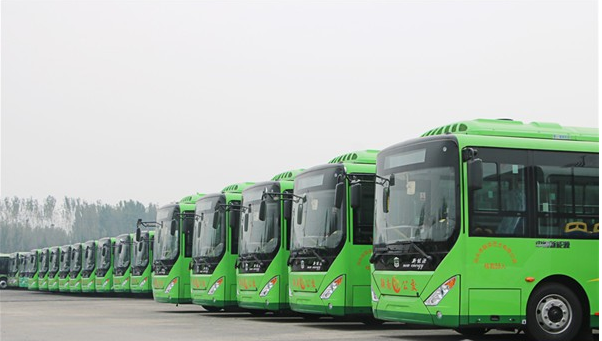 In 2016, Zhongtong 8-meter electric city buses went through nearly 30 rounds of AUDIT assessments, which have greatly improved the vehicles' overall safety standards, energy efficiency and performances. In the same year, Zhongtong's sales volume of its 8-meter electric city buses jumped to over 8,000 units, outperforming a number of other new energy bus models measuring between 8 to 10 meters in length. The vehicle won Best City Bus 2016.
Having encountered some setbacks in 2017 due to the decreased subsidies for new energy vehicles from governments, Zhongtong has been making constant efforts to further strengthen its overall competitiveness in the new energy bus market. By improving the quality and efficiency of its batteries, enhancing the overall safety standards, and bettering the vehicles' interior, Zhongtong 8-meter electric buses successfully maintained its leading position in the market.
This year, Zhongtong 8-meter electric buses expanded their territory to Beijing, Xinjiang. In addition, they further solidified its position in Guangdong, Guangxi, and Jiangxi. In Qiqihar, over 200 units Zhongtong electric buses were put into service. In November, 40 units Zhongtong 8-meter electric buses were delivered to Wudangshan for operation.